ARE YOU TIRED OF PAYING TOO MUCH FOR BRANDED BLADES?
Try our Rotary Blades for 60 days
If they are not just as good or even better than branded blades here is what we will do:
1.
Refund your money
2.
Let you keep the blades
3.
Send you a 5-pack of Ofla Blades free of charge to compensate for your trouble

The Fabric Hut 45mm Precision Rotary Cutting Blades - 50 Blades Mega Pack
Last time they sold out in less that 24 hours, you have to move fast!
If you're a crafter, seamstress, or enjoy creating DIY projects, you know the value of a premium cutting tool that can make quick work of fabric, cardstock, vinyl or even light balsa wood.

That's why we created The Fabric Hut Precision Rotary Cutting Blades that offer premier cutting power and crafting versatility. Made from high-quality SKS-7 German Steel, these ultra-sharp cutting blades provide fine-tuned accuracy for cutting a wide range of mediums important to your crafting lifestyle.

In fact, our renowned rotary blades offer the same or even superior quality as top-of-a-the-line brands like Olfa, Fiskar and Clover; but at a fraction of the cost!
Here are just a few reasons why The Fabric Hut Precision Rotary Cutting Blades are a better choice for all your crafting needs:
Premium Steel – Each rotary blade is crafted with SKS-7 German steel, making it more durable, more precise, and rust and corrosion resistant for long-lasting use.
 
Cutting Versatility – These 45mm rotary blades can cut a wide range of materials and mediums, including cardstock, paper, fabric, vinyl, wood, and more; everything you need as a crafter.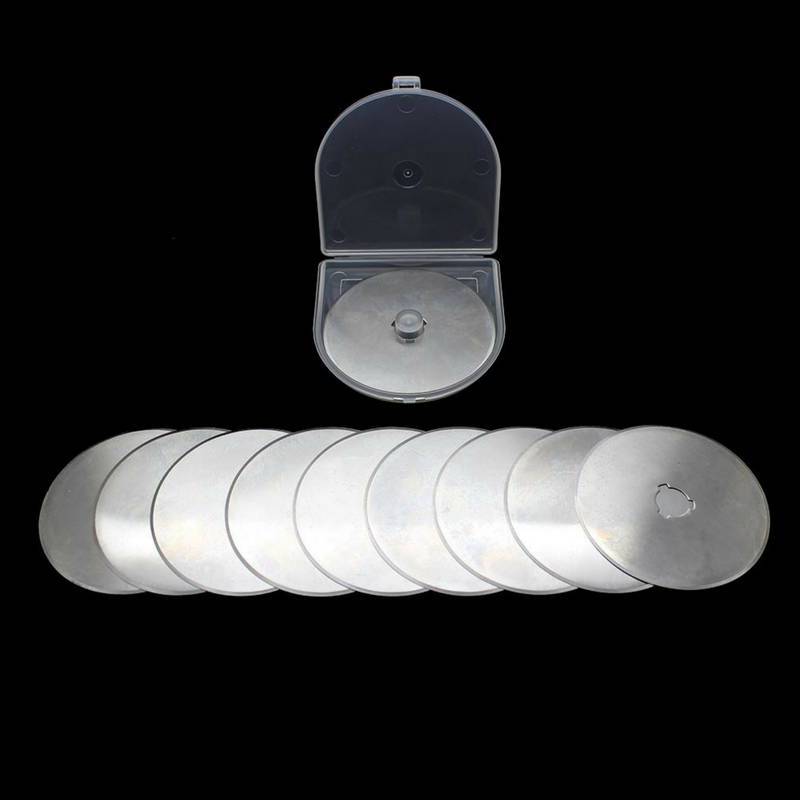 Superior Durability – The heavy-duty steel is not only more reliable and versatile for cutting mediums, they're easy to clean, easy to use, and they won't leave behind jagged, unkempt edges.
 
Serious Affordability – Unlike high-priced brands like Fiskars, Olfa and Clover, we can cut off the overhead of paying for a name and make sure you're only investing in quality you can trust.
Fibromyalgia and arthritis - If you suffer from fibromyalgia and/or arthritis handling a pair of scissors can cause excruciating pain. Using our blades you can cut your fabric almost without no pain, it will make you feel 20 years younger.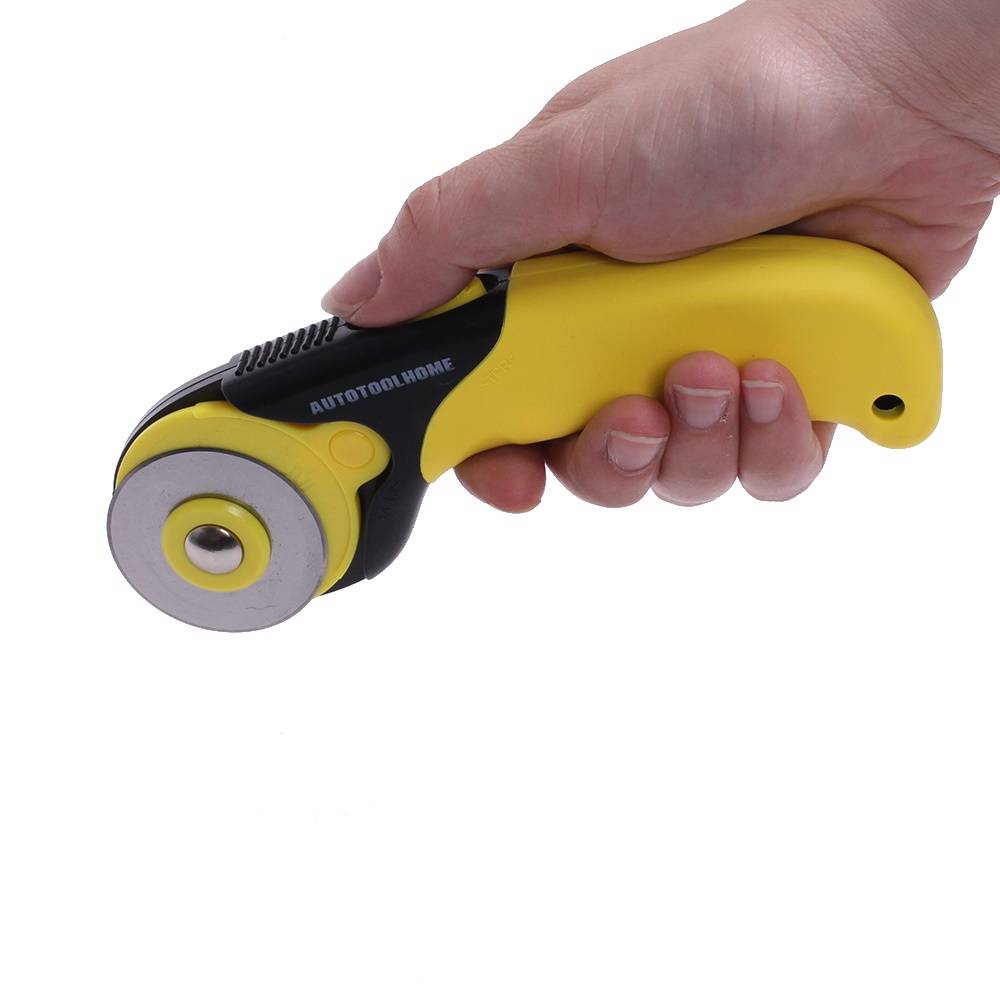 When you need premium, reliable rotary cutting blades for your crafting projects, rely on a brand that will always have the tools you need at a price point you can afford.

50 SKS-7 German Steel 45mm Rotary Blades
Every product we create comes backed by unbeatable quality assurance you can trust. In fact, you have 60 days to try your blades risk-free; if you aren't happy with our blades, here is what we will do:
1.
Send you a refund
2.
Let you keep the blades
3.
Send you a pack of 5 Ofla Blades free of charge for your trouble
What Customers Say About Our Blades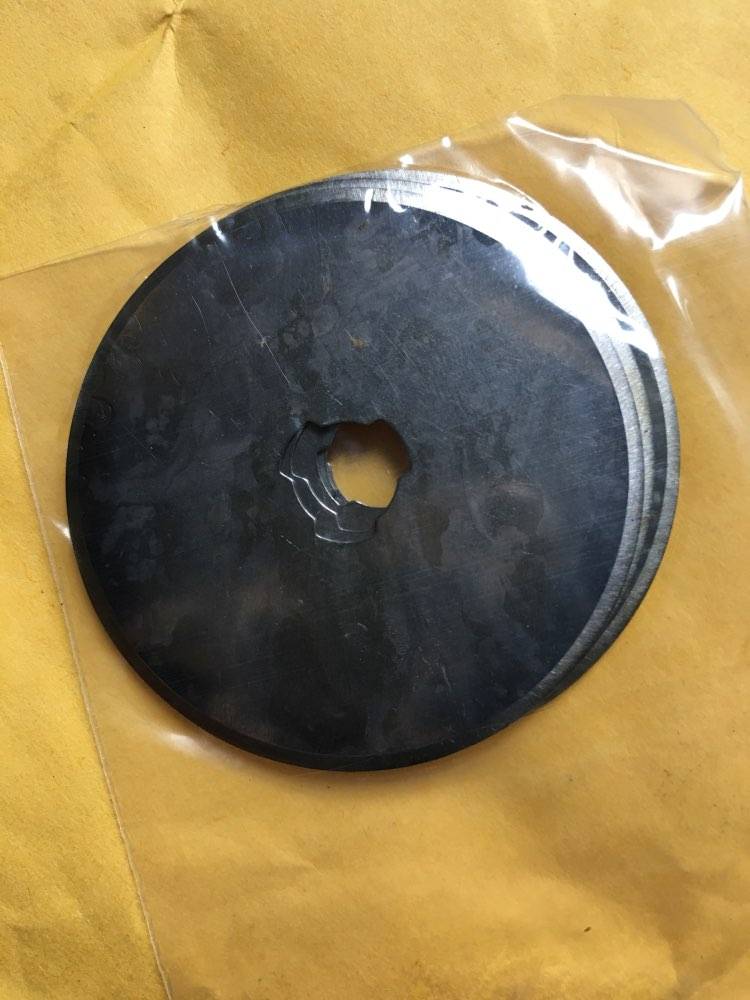 "Very good item. Works Great. Well packed. Fast delivery. Excelent Customer service. Recomended"
- Waylon D.
"Excellent product. the material is sturdy and very comfortable for hands. has a sort of "trigger", so the blade will only out when this "trigger" is tight and still have a pin that allows to lock the blade."
- Justine H.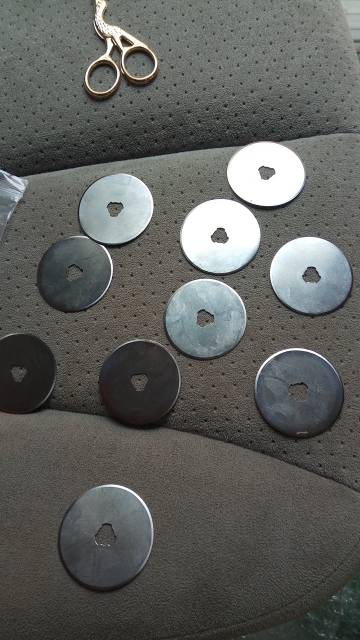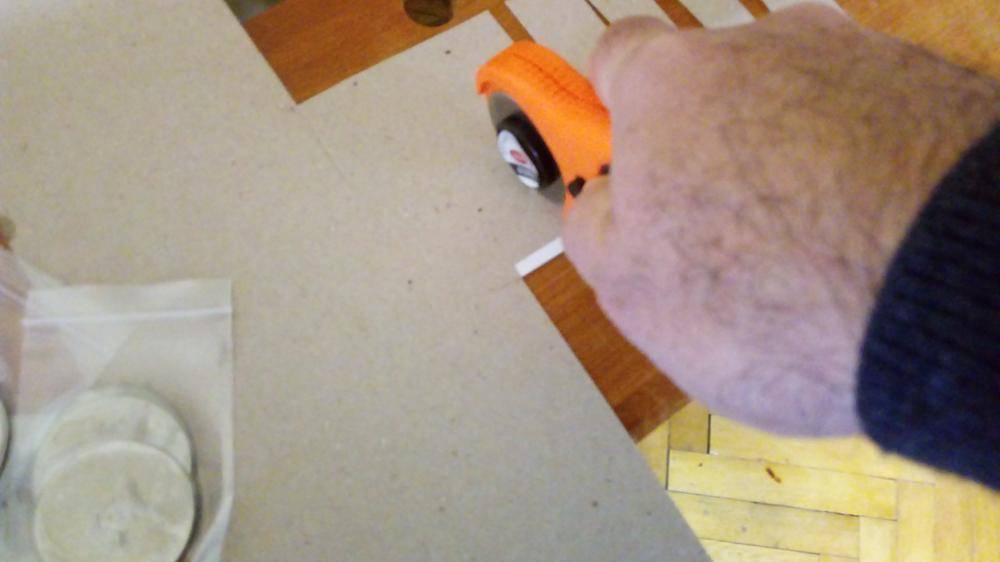 "The goods arrived safe and sound. I am very happy. thank you."
- Abdullah L.
"ExGood quality, exactly what I expected."
- Thalia C.